Increased surveillance is considered a positive by many? Yikes...
By Peter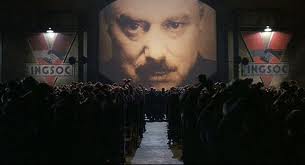 Here in Denmark, we've just had an election, and the previous government has been replaced.
A newspaper article [lang="da"] looks back at what people liked and disliked about what the previous government did.
I have trouble believing, much less understanding, that 68% consider increased surveillance to have had a positive effect for Denmark, 16% believe the effect to be neutral and 16% believe it to be negative.
Wow. The people who believe that our society is better off when the government monitors us more out numbers people like me 4 to 1? Yikes. Has nobody read 1984 or seen Das Leben der Anderen? Doesn't anybody remember DDR or the Soviet Union? Perhaps China will open source the great firewall too, so we can install it here!
I'm a little sad today about this.
Edit on 2011-10-20. Oh no, it keeps getting worse [lang="da"].