Big Brother sees all but can't keep a secret?
By peter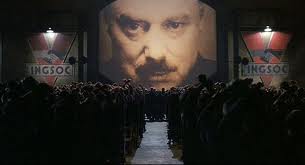 Two news items from this week have me quite uneasy.
The NSA is basically listening in on every US citizen. For the sake of argument, let me assume that they get everything. So far I don't think we're quite there yet here in Denmark.
Data held by the Danish police has been hacked. We're not sure exactly what the hackers have had access to, but we do know they've had at least read+write access to all driver's license data and read access to the Schengen Information System, a large European database on police and judicial co-operation. They've been lurking around in there undetected for 6 months. Do you believe that is all they've had access to? In 2011 Pentagon Admitted 24,000 Files Were Hacked too.
So Big Brother is watching us. This is not hearsay, but documented fact at least in the US. Also, now, we know Big Brother cannot keep its own secrets.
Yikes. Either of these two news stories are bad enough individually. But this is a nasty combination.